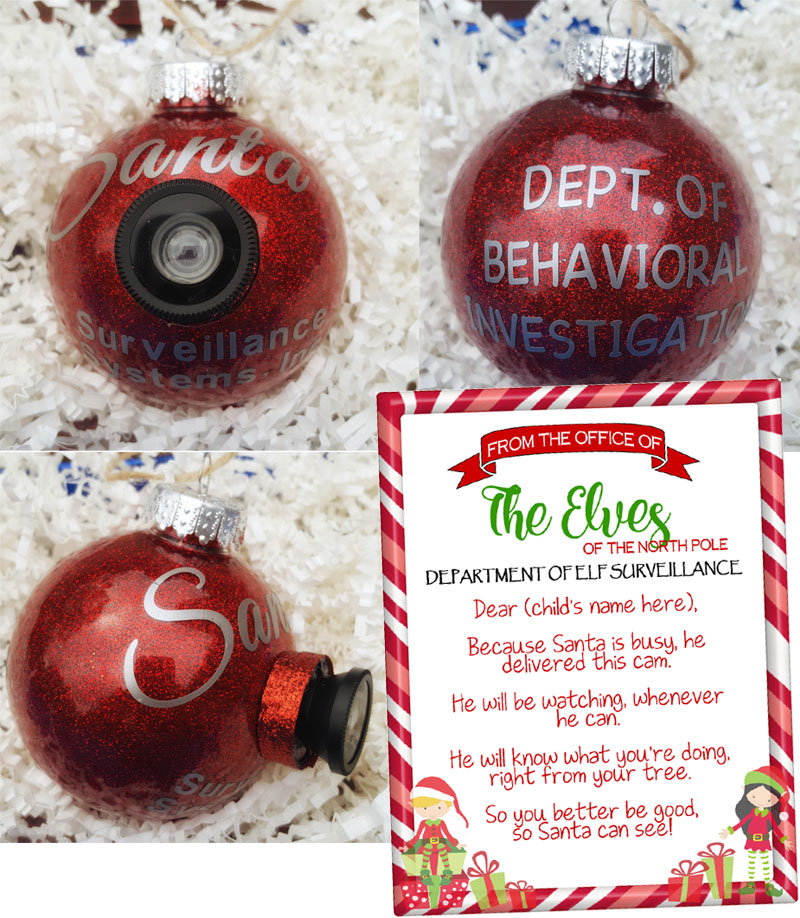 #HOSantaCam
Handmade Santa Cam Ornament
$18.00 each
Make sure that Santa knows when they are sleeping and when they are awake,
whether they have been bad or good by hanging this Santa cam in the tree.
These ornaments are an excellent addition to your Christmas tree
Ornaments are 3.25" round.
Each Ornament is Hand-crafted.
The ornament is plastic to prevent breaking when little hands want to touch the camera
Real Camera lens. Please note that there is no actual camera.
Just a really awesome Christmas ornament that will keep those kids on their best behavior.
(can't make that an actual claim either).
Each ornament comes carefully boxed with a personalized letter, more authenticity!
FREE SHIPPING IN THE USA!
(Other Countries, please Use shipping rates provided in shopping cart)
Ornaments take 3-5 business days to produce, as they are 100% handmade.