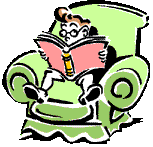 1 Set of 50 Book Labels for $9.99
FREE SHIPPING IN THE USA!
(Other Countries, please Use shipping rates provided in shopping cart)
ALL ORDERS ARE SHIPPED THE DAY AFTER THEY ARE PLACED VIA REGULAR MAIL.
Features: Size is 2x4. All labels are adhesive and printed using a color laser printer (no inkjets here!)
Let Everyone know that Your Books are
YOUR books...Great for kids too!




Book1
$9.99
Book2
$9.99




Book3
$9.99
Book4
$9.99




Book5
$9.99
Book6
$9.99




Book7
$9.99
Book8
$9.99




Book9
$9.99
Book10
$9.99




Book11
$9.99
Book12
$9.99




Book13
$9.99
Book14
$9.99




Book15
$9.99
Book16
$9.99




Book17
$9.99
Book18
$9.99




Book19
$9.99
Book20
$9.99




Book21
$9.99
Book22
$9.99




Book23
$9.99
Book24
$9.99




Book25
$9.99
Book26
$9.99




Book27
$9.99
Book28
$9.99






Book29
$9.99
Book30
$9.99




Book31
$9.99
Book32
$9.99
Book3

3


$9.99
Book3

5


$9.99
Book3

6


$9.99
Book3

7


$9.99
Book3

8


$9.99
Book3

9


$9.99
Boo

k40


$9.99
Boo

k41


$9.99
Boo

k42


$9.99
Boo

k43


$9.99