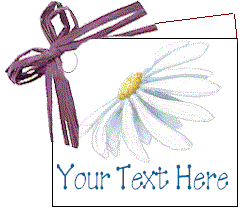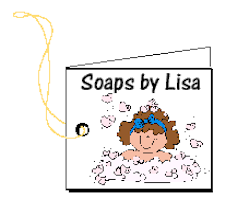 Calling all crafters!
You have two choices:
50 Tags UNCUT, Not Hole Punched, and Not Folded - $9.99
OR
50 Tags Cut, Folded and Hole punched - $19.99
FREE SHIPPING IN THE USA!!
(Other Countries, please Use shipping rates provided in shopping cart)
Features: Each tag is sized 2" x 2" when folded. These Personalized Hang Tags are just what you need for your crafts! Just add string or simply use a tagging gun and attach to merchandise.
You Also Get Two Choices of Cardstock !


Use your own logo, Email me your ideas,
or use one of our tags below with your text!

There is NOTHING that we can't come up with for you!
If you do not find one here that you like...
ANY graphic on the site can be used on these hang tags.
INSIDE PRINTING is also available at an additional $5.00 per set. Please Email us for more info.





HangTag1
$9.99 - $19.99
HangTag2
$9.99 - $19.99




HangTag3
$9.99 - $19.99
HangTag4
$9.99 - $19.99




HangTag5
$9.99 - $19.99
HangTag6
$9.99 - $19.99




HangTag7
$9.99 - $19.99
HangTag8
$9.99 - $19.99




HangTag9
$9.99 - $19.99
HangTag10
$9.99 - $19.99




HangTag11
$9.99 - $19.99
HangTag12
$9.99 - $19.99




HangTag13
$9.99 - $19.99
HangTag14
$9.99 - $19.99




HangTag15
$9.99 - $19.99
HangTag16
$9.99 - $19.99



HangTag17
$9.99 - $19.99
HangTag18
$9.99 - $19.99




HangTag19
$9.99 - $19.99
HangTag20
$9.99 - $19.99




HangTag21
$9.99 - $19.99
HangTag22
$9.99 - $19.99
HangTag2

3


$9.99 - $19.99
HangTag2

4


$9.99 - $19.99
HangTag2

5


$9.99 - $19.99
HangTag2

6


$9.99 - $19.99
HangTag2

7


$9.99 - $19.99
HangTag2

8


$9.99 - $19.99
HangTag2

9


$9.99 - $19.99
HangTag

30


$9.99 - $19.99
HangTag

31


$9.99 - $19.99